Hometown America – Chris Nelson

Pub Fountains – Sugar Land
The Epilepsy Foundation Texas is proud to offer a number of programs and services to epilepsy patients at no cost to the individuals and families who come seeking assistance.
T.A.A. founded in 1989 and incorporated in the State of Texas in 1990, is a non-profit sports training program for children and adults with disabilities.

1 year ago
Our 2018 ~ 10 Year Anniversary Bikes & Bugs is HERE! Please come on out and support! Hope to see you there! https://t.co/jmy6xa01WH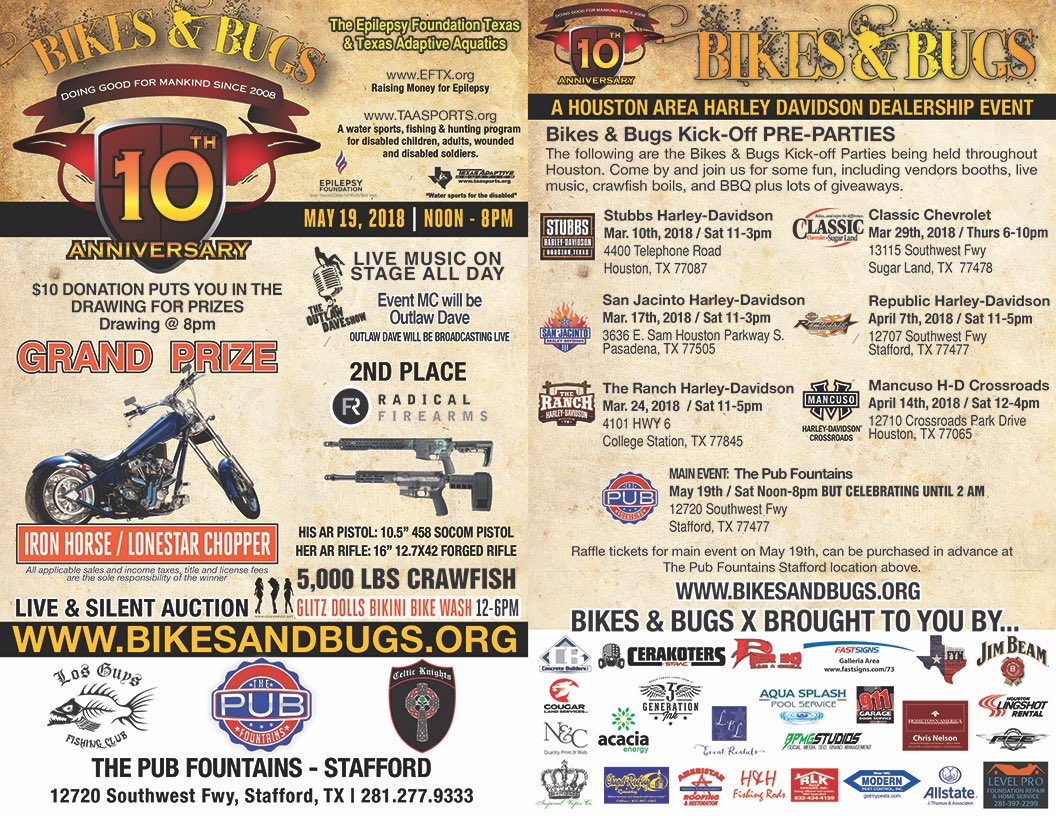 1 year ago
Thank you so much Sam for the new Bikes & Bugs website!!!!!! Love ya like a brother!
Auction & Donation Giveaways